BrainsWay is a commercial stage medical device company focused on the development and sale of non-invasive neurostimulation products using the Company's proprietary Deep Transcranial Magnetic Stimulation (Deep TMS) platform technology.
The Company received marketing authorization from the U.S. Food and Drug Administration (FDA) for its products for a variety of patient populations, including in 2013 for patients with major depressive disorder (MDD), in 2018 for patients with obsessive-compulsive disorder (OCD), and in 2020 for patients with smoking addiction.
BrainsWay is currently conducting clinical trials of Deep TMS in various psychiatric, neurological, and addiction disorders.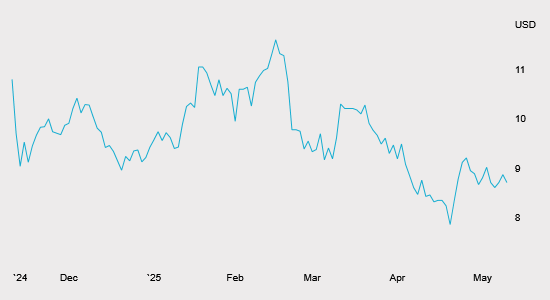 Data Provided by Refinitiv. Minimum 15 minutes delayed.
For more information please contact:
Tel: +1-844-386-7001
Tel: +972-2-647-6010
Email: ir@brainsway.com
Questions for the Investor Relations Department can be submitted through the form below.
Fields marked with an * are required.